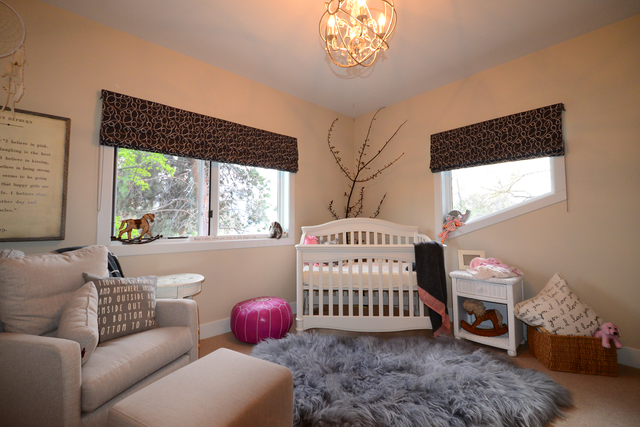 Apply For A Payday Loan With A Direct Lender
Recently I had some roman shades made for the most beautiful baby room I had ever seen. The modern vintage theme had been carefully layered with shades of grey and washed linen and finished off with hints of pink to welcome the baby girl that would soon be sleeping there.
How do you know when to purchase a roman shade blind vs one made with a hand selected fabric? There are strengths and weaknesses for both sides of the selection.
Hunter Douglas makes roman shade blinds called Vignettes that have the capability to operate with a top down bottom up feature which makes them a great option to use in a neighbourhood where privacy is an issue. There are only several blind styles that can function this way and the Vignettes have a softer fabric feel making them more like a drapery treatment than a blind.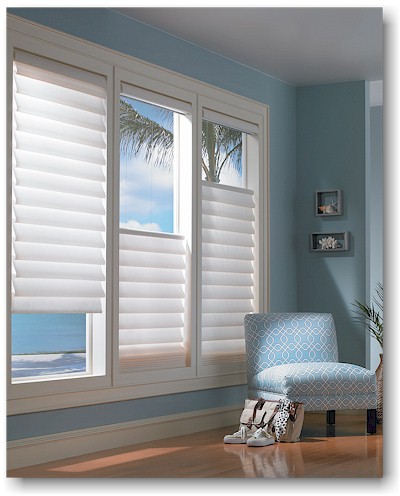 There are two styles of vignettes that Hunter Douglas offers which look quite different from each other.
The traditional fold vignette is a hobbled shade that rolls up into a cassette and completely opens up the view in a window. This is for the room with a spectacular view that doesnt want to be obstructed in any way with a shade taking up space.
The other style is the tiered vignette which also has a hobbled effect but when lifted up creates folds of fabric at the top of the window like a valance.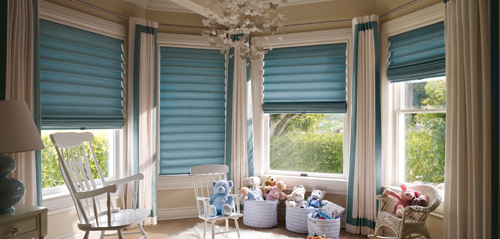 If the selection of fabrics from a supplier aren't enough then going to a custom roman shade ia the way to go. Selecting from hundreds of fabrics and landing on the perfect piece that ties the room together is worth the hunt. A dark shade of embroidered linen was selected for this baby room to add impact to the serene space. A welcome space for those midnight feedings!