As the holidays draw near, many people are getting ready to deck their halls with all kinds of holiday cheer! Sorry for the cheesy rhyme but I just can't help but get excited about all the festive fun ideas decorating out there. I wanted to share some of my favourites with you, specifically some clever and classic ways to trim your windows alongside your tree.
Here are my top 5 Holiday Window Decorating ideas: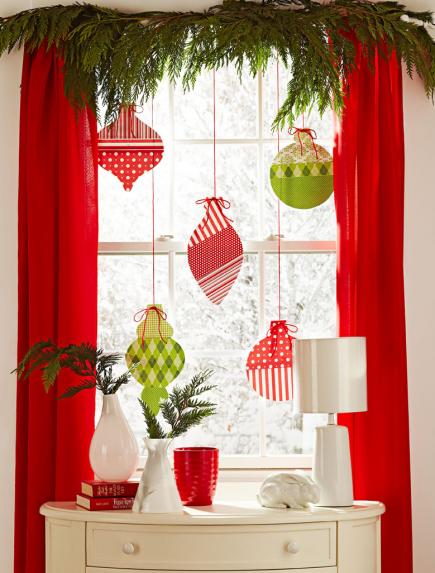 This is colourful, classic and perfect for a small window. Plus it's vibrant and visible from outside as well.
This is incredibly easy: Save a few of your tree ornaments for your window! Some ribbon tied to the curtain rod, with the ornaments hanging at different heights creates a simple yet elegant window display.
I love this country look! Classic large check gingham print curtains frame a the kitchen widow with a couple simple wreaths – Perfect.
No curtain rod? No problem! Hanging a birch branch will give you something to tie your garland, ribbon or ornaments to and gives the room a rustic feel.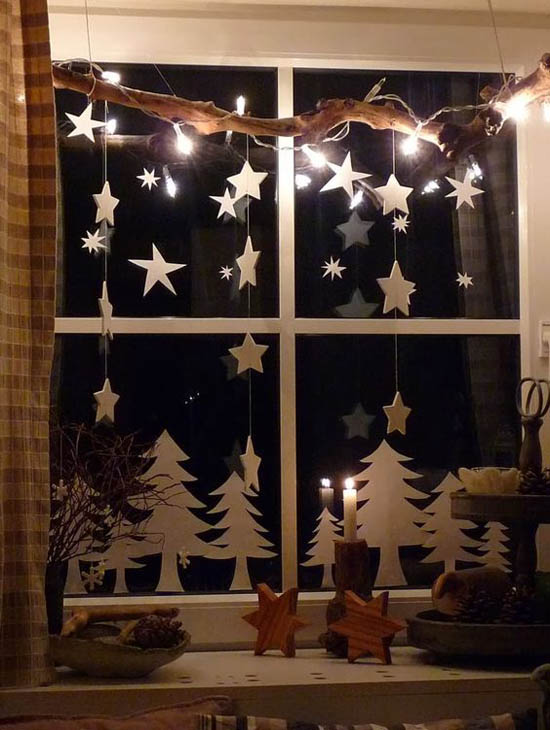 Here's one that combines multiple elements: a rustic branch, handmade cutouts and simple twinkle lights; all pull together for a lovely and warm holiday window!
No matter what your style, I'm sure you'll find the perfect trimmings for your home this holiday season! May your Christmas be merry and bright and may your homes be filled with love this season.
Happy Holidays from the Well Dressed Window!