From stunning blinds to top-tier curtain trends, choosing the perfect window treatment can be overwhelming. But Hunter Douglas Blinds assure you not only of quality but also the latest styles. As Kelowna's leading dealer, The Well Dressed Window offers unparalleled expertise in bringing Hunter's finest to you. Dive in to learn more about what makes Hunter Douglas a distinguished name in the world of window treatments.
What are Hunter Douglas Blinds?
They are a premium range of window treatments known for their superior quality, innovative designs, and advanced functionality. Hunter blinds, originating from a renowned global brand, craft their blinds from the finest materials to ensure longevity and aesthetic appeal.
Their Silhouette® window shadings diffuse light and create a cozy atmosphere. The Duette® honeycomb shades are energy-efficient and insulate well. These products show the brand's dedication to quality.
Beyond mere aesthetics, Hunter Douglas prioritizes user-friendly mechanisms, offering motorized options for ease of use and increased safety. In the world of window treatments, Hunter blinds are synonymous with luxury, innovation, and reliability.
Are Hunter Douglas Blinds Good Quality?
Absolutely. When you think of Hunter Douglas Blinds Kelowna, you're associating with a legacy of quality. Here's why:
The blinds are durable and built to last. From the Hunter Douglas Silhouette to their Roller Blinds, every product undergoes rigorous testing.
The aesthetics are unmatched. Take a glimpse into any Kelowna Fabric Stores, and the elegance of curtain trends 2023 emulates Hunter Douglas.
Hunter Douglas products are designed to be practical and easy to use, not just stylish. This includes their blinds and Ceiling Curtain Rod Brackets.
Why is Hunter Douglas so expensive?
It stands out in the window treatment industry for several reasons:
1. Premium Quality Materials: Unlike regular blind dealers in Kelowna, Hunter Douglas invests heavily in sourcing the best materials. This ensures longevity and timeless appeal.
2. Innovative Design: From Curtains for Tall Ceilings to the trendiest Window Treatment Trends 2023, if you're looking for Blinds Kelowna or Blinds West Kelowna, these innovative designs remain unmatched.
3. Customization: Whether you're in the market for custom window blinds or looking for specific Hunter Douglas Roller Shades, they provide bespoke solutions.
What is the Average Cost of Hunter Douglas Blinds?
While prices can vary based on customization, design, and location, you can always check the Hunter Douglas Price List by completing this form. Keep in mind that with Hunter Douglas, you're investing in a piece of timeless decor.
Which Blinds are Better Graber or Hunter Douglas?
While both brands have their merits, what sets Hunter apart is its vast range, innovative designs, and unmatched quality. From Hunter Douglas Blinds Repair services to their lifetime warranty, the brand ensures a holistic customer experience. Known as the industry standard for quality and style, these innovative window coverings can transform the look and feel of any room.
At the Well Dressed Window, we offer both Graber and Hunter Douglas offers, contact us for a quote!
Is Hunter Douglas a Manufacturer?
Yes. Hunter Douglas Canada not only designs but also manufactures their products, ensuring end-to-end quality control. This is what makes them stand out among blind stores globally.
What are the Best Blinds to Buy?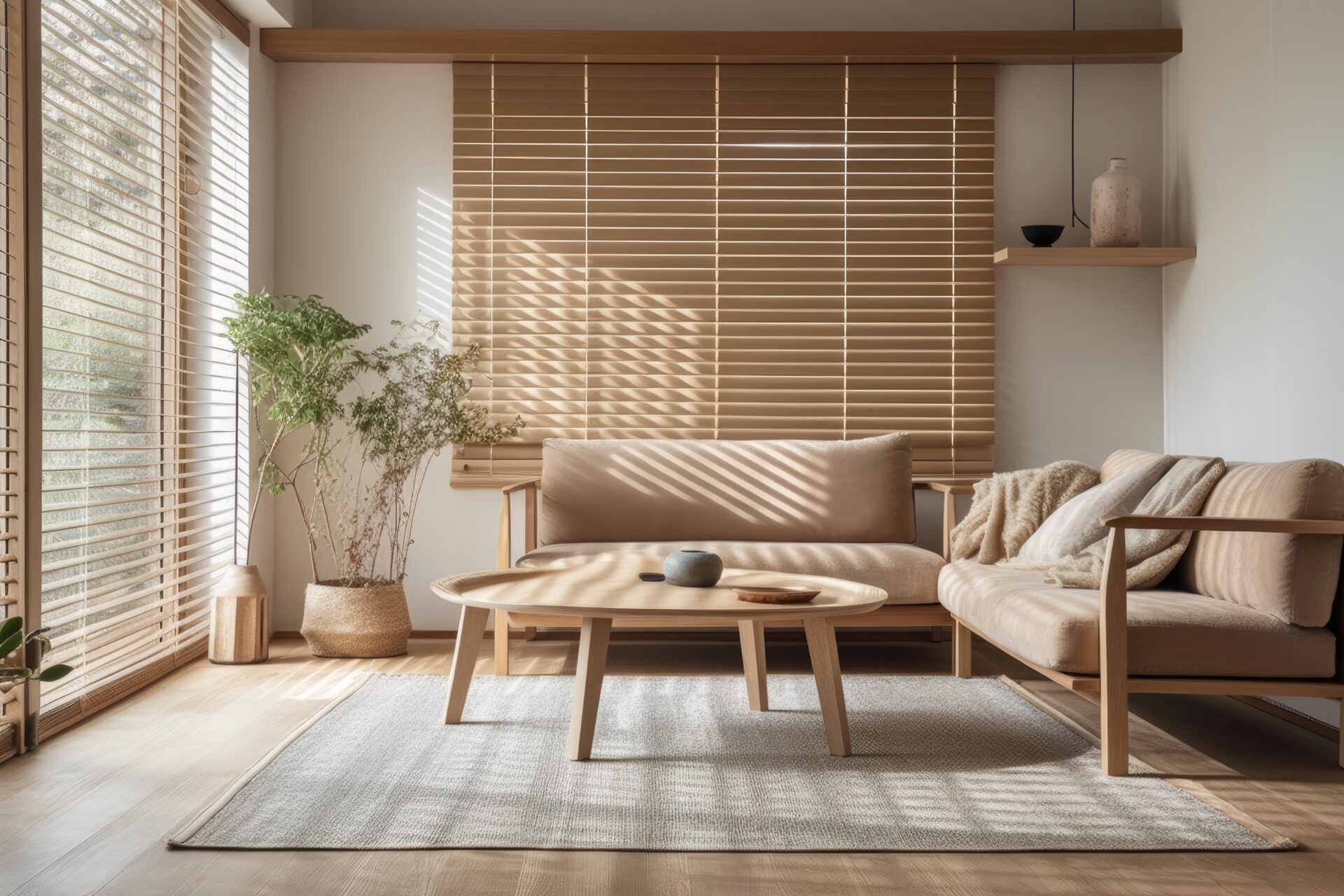 When considering blinds, here are some top recommendations:
Hunter Douglas Roller Blinds: Sleek, modern, and available in various designs.
Silhouette: Elegant and perfect for allowing diffused light into your living room.
Wood Blinds: Classic, real-wood shutters that add warmth to any room.
Horizontal Blinds: Coordinate horizontal coverings with complementary vertical treatments.
To discover more and see these in person, visit us at The Well Dressed Window or browse our extensive catalog online.
Do Hunter Douglas Blinds Have a Lifetime Warranty?
Hunter Douglas believes in the durability and quality of their products, and offer a lifetime warranty. Thus, they offer a lifetime warranty on their blinds. For any concerns, from blind repair to regular maintenance, The Well Dressed Window is here to assist with excellent customer service.
What is the Battery Life of Electric Blinds?
Electric or remote control blinds, like those from Hunter Douglas, typically last for years before requiring battery replacement. The exact duration can vary based on usage patterns, but rest assured, with regular maintenance and care, you'll enjoy seamless functionality for a long time.
In conclusion, when you think Curtains Kelowna or blinds, think Hunter Douglas. As the leading dealer in Kelowna, The Well Dressed Window is proud to bring the Hunter Douglas difference to your doorstep. Visit our website or drop by to discover a world of elegance, quality, and innovative design.