Has the bright spring sunshine been waking you up at the crack of dawn? Perhaps, it is all of the local birds singing at sunrise. The Well Dressed Window is thrilled to feature Hunter Douglas motorized blinds and automated window coverings for your comfort, convenience and style. Take back control of your lighting and privacy needs within your bedroom, living room and more with a little help and a whole lot of personality from Hunter Douglas motorized blinds.
Save Sleep & Money With Hunter Douglas Motorized Blinds!
Imagine having blackout blinds that you could control with the touch of a button. Pre-set your blind with an automatic timer for the most blissful and uninterrupted sleep. Create your very own sleep cave and block out light pollution from streetlights and early morning sunrises whenever you desire. Imagine taking control of your sleeping comfort. Ideal for every member of your family, automated window coverings enable you to control the ambiance within your home, any time of day or night. Ideal for shift-workers, teenagers and those who sleep during the day, Hunter Douglas motorized blinds come in a variety of styles and colours to suit every room in your home.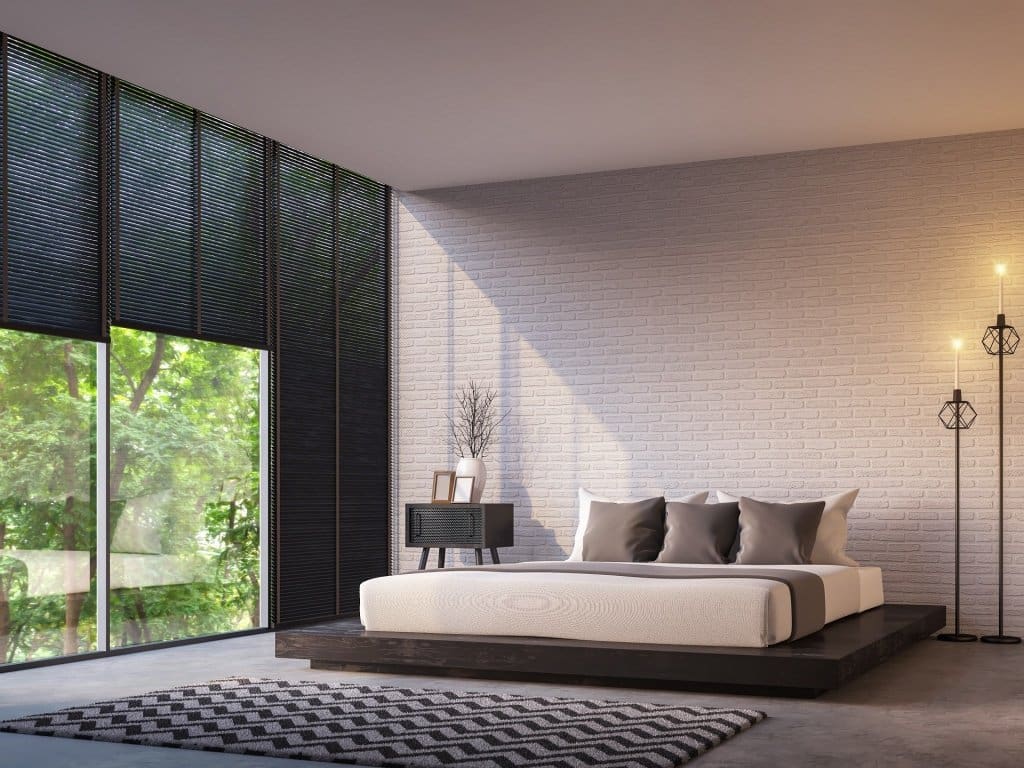 Automated Window Coverings & SMART Homes
Many home alarm systems and foundation features including thermostat and light settings are being controlled with cell phone apps and SMART home technology. Hunter Douglas motorized blinds and automated window coverings have the potential to seamlessly blend into your lifestyle. By adjusting your residential window coverings to take advantage of sunshine and shade solutions, you can positively affect your monthly utilities, reducing on energy heating and air-conditioning costs.
Home Security 101
Having the opportunity to open or close your window coverings from anywhere with an internet connection can help you take your home security to the next level. If you are away frequently traveling, or simply keep a random schedule, consider adjusting your Hunter Douglas motorized blinds to maintain a "lived in" look within your home. The award-winning PowerView® Motorization technology enhances your ability to take control of your window coverings and set the street-side tone if someone is home or away. Feel secure knowing that if you are unable to close your blinds in person, they will close automatically and the interior of your home or office will not be emptily on display for all to see! Changing the amount your Hunter Douglas motorized blinds are open can be enough to keep potential intruders away. Arriving home to a cozy and safe atmosphere is always a top priority.
Request Your Motorized Blinds Quote Today
The Well Dressed Window can help you transform the look and feel of your home or office. Hunter Douglas motorized blinds are the perfect solution for any window. Customized, stylish and effective, these window coverings offer a return on investment in a variety of ways. Enjoy darker sleeping conditions, enhanced home security, convenience, privacy and more with our phenomenal selection.